Darren Schneck CFP
Portfolio Manager, Investment Advisor Representative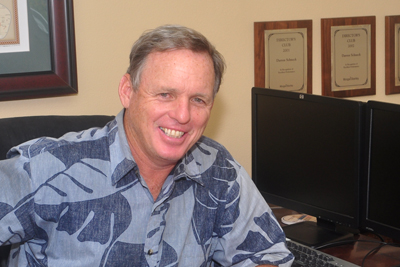 Over the past 30 years Darren Schneck has developed the broad set of business and investment skills that are essential to navigate the complexities of the financial service industry. After starting two successful businesses, Darren joined Morgan Stanley where he was honored as one of their top advisors for over 11 years. He earned his credentials as a Portfolio Manager and also advanced to the position of Vice President after moving to Hawaii.
Through years of experience and research, Darren earned his credentials as a CFP (Certified Financial Planner) in 2008. The CFP designation signifies advanced knowledge of Retirement Planning, Estate Planning, Tax Strategies, Insurance, and Business Ethics. He has taken advanced studies in Business Retirement Planning and Strategies that can be utilized for business retirement plans as well as IRAs.
Darren has extensive knowledge in both fundamental and technical analysis, and has spent years learning the trading strategies that can help reduce market volatility.
In 2010, Darren formed Capital Asset Management as an Independent Advisor firm. Being an Independent Advisor allows us to provide clients the trusted services they need while always keeping the client's interests first.
Darren is registered to conduct business and provide securities offerings in the following states: Hawaii, California, Florida, New York, Connecticut, Vermont, South Carolina, Washington, Oregon, Virginia, and the District of Columbia.
Maia Guirao
Client Service Representative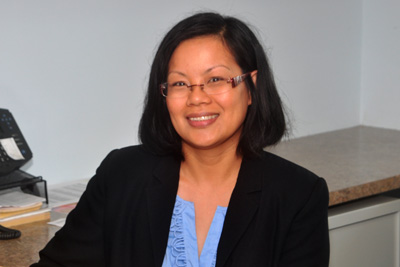 Maia has worked in customer service in the insurance & investment industry for over 14 years. She graduated from Cannon's Business College. Maia works directly with our clients and manages all documentation and back office operations.
Our Associates
At Capital Asset Management, in order to provide our clients with world class service, we have formed a team of associates who have the solutions and the products you may require.
Gordon Yee is a registered principal of SCF Securities Inc., and is also the President of YeeCorp Financial. Yeecorp has offices in Lihue, Kauai as well as in Honolulu, Oahu. He has been a leader in the financial services industry for more than 15 years. Over that period of time, he has advised clients in the management of their investments totaling in excess of $100 million. Gordon is an expert in asset management, retirement planning, limited partnerships, initial public offerings and tax consulting
Yolie Yee is the Vice-President of YeeCorp Financial. She graduated from the University of Hawaii (Manoa) where she earned a bachelor's degree in Psychology. Yolie has over 25 years of experience in Human Resources in various industries including the Hotel Industry. She consults with clients on HR matters, provides Section 125 plan administration services, and manages the health insurance business of the company
Ferninand Dosono is a registered representative of SCF Securities Inc., in the Lihue, Kauai office. He has been in the insurance and investment industry for over 17 years, and during this time he qualified for the Million Dollar Roundtable six times.
Deborah Barklow is a Client Service Assistant in the Kauai office. She has been with YeeCorp for over four years and has 30 years of experience in small businesses management and customer service.
Investment Advisory Services offered through SCF Investment Advisors, Inc., a Registered Investment Advisor.
Capital Asset Management, LLC and SCF Investment Advisors, Inc. do not offer tax or legal advice. Please consult your CPA or Attorney for more information.
Note: This content may contain privileged, proprietary, or otherwise confidential information. If you are not the intended recipient or otherwise believe that you have received this message in error, please notify the sender immediately and delete the original from your computer. Any dissemination, distribution, copying, or other use of this message or any of its content by any person other than the intended recipient is strictly prohibited. Investment Advisory Services offered through SCF Investment Advisors, Inc., a SEC registered investment adviser. Warning: All email sent to or from the SCF Investment Advisors, Inc. email system is subject to archival, monitoring and/or review by SCF Investment Advisors, Inc. compliance personnel.
This website contains hyperlinks (or "links") to other websites that are not associated with this site. Such unassociated websites may contain links to other unassociated sites as well. These links are provided as a convenience to you and to assist you in your search for information. We make no endorsement, express or implied, about any of these linked sites, and we are not responsible for materials posted or activities that occur on such linked sites, and do not review (1) content or advertisements posted on or (2) activities occurring on these linked sites. If you decide to link to any unassociated website, it is at your own risk. Because we are not associated with these linked websites, you should direct any concerns or problems you might have with any such site to that site's administrator or webmaster.