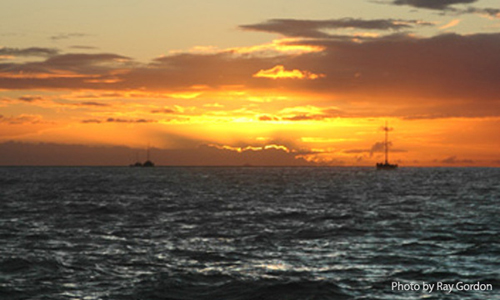 There is no one investment style that works for all clients.
Clients' goals and their reactions to risk vary. We create unique portfolios based on your personal preferences and risk tolerance and then monitor those investments daily.
Generally, you can invest for short term gains, long term growth, or fixed income. Clients' portfolios may be focused on one or many of these objectives. We customize the portfolio to meet the needs of each client. Unlike mutual funds, clients can add individual securities within these diversified portfolios.
Our portfolios reflect the concepts of Modern Portfolio Theory, Asset Allocation and Diversification. This theory attempts to maximize portfolio expected return for a given amount of risk, or minimize risk for a given level of expected return, by carefully choosing proportions of various assets. We utilize a disciplined investment strategy combining value investing and momentum trading.
We focus our investment outlook on longer term trends. However, we realize that markets are constantly changing at a quicker pace. Large Institutional traders and world events can increase volatility, thus creating major price swings in the market. We adjust the portfolios to protect against market declines and seek to increase our investment exposure during rising markets.
We have developed a proprietary disciplined strategy through years of study of fundamental and technical analysis while monitoring all investments daily.
As a fiduciary, we act only in the interest of our clients. Since we are fee based advisors and do not charge commissions, our objectives are aligned with our clients – our goal is positive results.
Portfolio Management
The investment marketplace is large, diverse and constantly changing. It is driven by investor's perceptions of economic events and the basic emotions of fear and greed.
As advisors and Portfolio managers, we have developed a disciplined, focused investment strategy that provides positive results and protects clients from significant capital losses.
The portfolio can invest in domestic and international stock and bonds as well as closed end funds, commodities, alternative investments, private equity and limited partnerships. Most of these investment choices are purchased as ETFs (exchange traded funds).
ETFs offer diversification, transparency, low cost structure and liquidity. ETFs allow us to use hedging strategies to protect the portfolio from major market declines and allow us to enter or exit the market quickly, if necessary. We have the ability to change the portfolio quickly as market conditions change. By avoiding large market declines, we can improve the overall return of the portfolio.
Our portfolio strategy is to take advantage of volatility and market momentum using our proprietary disciplined strategy and focusing on fundamental and technical analysis. Since there are no commissions charged and the ETFs are liquid investments, the portfolio can reduce or increase market or sector participation quickly. In light of the trading swings created by institutional trading – and reaction to world market events – we feel this is an important component to protect our clients' capital.
Investment Advisory Services offered through SCF Investment Advisors, Inc., a Registered Investment Advisor.
Capital Asset Management, LLC and SCF Investment Advisors, Inc. do not offer tax or legal advice. Please consult your CPA or Attorney for more information.
Note: This content may contain privileged, proprietary, or otherwise confidential information. If you are not the intended recipient or otherwise believe that you have received this message in error, please notify the sender immediately and delete the original from your computer. Any dissemination, distribution, copying, or other use of this message or any of its content by any person other than the intended recipient is strictly prohibited. Investment Advisory Services offered through SCF Investment Advisors, Inc., a SEC registered investment adviser. Warning: All email sent to or from the SCF Investment Advisors, Inc. email system is subject to archival, monitoring and/or review by SCF Investment Advisors, Inc. compliance personnel.
This website contains hyperlinks (or "links") to other websites that are not associated with this site. Such unassociated websites may contain links to other unassociated sites as well. These links are provided as a convenience to you and to assist you in your search for information. We make no endorsement, express or implied, about any of these linked sites, and we are not responsible for materials posted or activities that occur on such linked sites, and do not review (1) content or advertisements posted on or (2) activities occurring on these linked sites. If you decide to link to any unassociated website, it is at your own risk. Because we are not associated with these linked websites, you should direct any concerns or problems you might have with any such site to that site's administrator or webmaster.